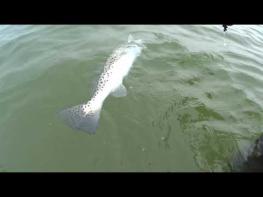 This speck struck at the popper multiple times as I started to pick up the popper dropper fly rig to recast. I stopped the cast and got to see the fish hit the popper one more time, then abandon the popper to eat the dropper. I got lucky, because this fish hit the dropper so hard that I was able to get the slack out of the line and get her hooked.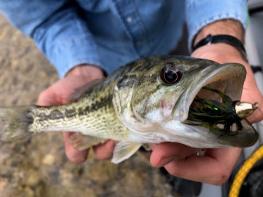 Joined Levi for a scouting trip down the Guadalupe River. I got my first White Bass on fly. I also made casts at a dozen or so big carp. Levi got a Guadalupe Bass with incredible markings.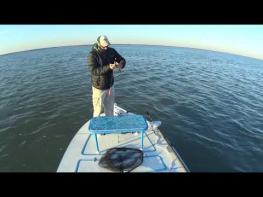 Fast action on some Specks drifting with soft plastic lures.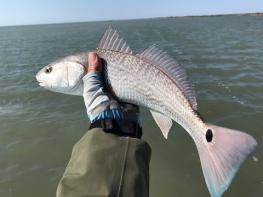 Drift fishing for Speckled Trout and Redfish with a fly rod in the Seadrift and Port O'connor Area